Scrap Car Removal Mississauga, Oakville, Brampton, Toronto GTA.
---
Call Now
647 794 4443
Request A Free Quote
Share your vehicle detail (make model and year), your location (city and main intersection), tiers Condition (Inflated or Flat) and Parking status (Ground or Underground) to get a free quote.
Scrap Car Removal Mississauga; Top Dollars Cash for Junk Cars Disposal Brampton Oakville Milton Auto Wreckers Toronto Etobicoke North York Vaughan Caledon Bolton and all GTA
---
Contact us For Free Scrap Car Removal Quote! We Buy all type of Scrap Cars
Call / Text / Email Now or start a live chat for Instant Free
Scrap Car Removal
Quote for any type of Vehicles e.g Junk, Scrap, Unwanted, Dead, Damage, Clunker, Derivable, Wrecked or end of life Cars Suvs 4x4 Trucks Pickup trucks Mini Vans Extended Vans Cargo vans and Trailers. Quick Response on call or text
647-794-4443
24 Hour Junk Car Removal
.
We are available 7 days a week to serve you with vehicle pickup and towing service in our coverage area for all kind of metal recycling needs. We also buy auto batteries, metals and all type of catalytic converters. You can drop off or we can pick it up from your location request a quote by sending a picture of you converter batteries or metals (copper, aluminium, steel, brass, iron, copper wires, copper pipes, engines, alternators, starters etc.)
Top Dollar Cash For Junk Cars Suvs Vans Trucks and Trailers along with Free Removal & Disposal
Get Cash on the spot for your unwanted vehicles by best auto recycling company, auto wreckers and Scrap Yard Mississauga. We deals in all type of vehicles and paid instant top dollar cash on the spot. We buy cars as scrap metal so most of the time price depends on vehicle's curb weight.
All makes, models and years including Toyota, Lexus, Honda, Dodge, Acura, GMC, Ram, Infinity, Ford, Kia, Mercedes-Benz, Jeep, Alfa Romeo, Aston Martin, Audi, Bentley, BMW, Bugatti, Buick, Cadillac, Chevrolet, Chrysler, Citroen, Ferrari, Fiat, Geely, General Motors, Hyundai, Jaguar, Koenigsegg, Lamborghini, Land Rover, Maserati, Mazda, McLaren, , Mini, Mitsubishi, Nissan, Pagani, Peugeot, Porsche, Ram, Renault, Rolls Royce, Saab, Subaru, Suzuki, Tesla, Volkswagen, Volvo.
24 Hour Free Scrap Cars Disposal, Towing & Vehicle Pickup Service
We at Scrap Car Removal Mississauga offer free towing, vehicle pickup and disposal service. Picking up cars from any location within our service area 24 hour a day and 7 days a week. We are a team of professional auto wreckers and qualified tow truck drivers having all type of state of the art fully loaded tow trucks, flatbed trucks ready 24/7 to remove your scrap vehicles for recycling and disposal purpose.
Avail our Junk Car Pickup service or bring your car to our yard to get it recycled / disposed off. As More than one and half million cars get recycled every year in Ontario, Canada. We also sell used auto parts at very low price. It help peoples to cut their repairing cost and to keep using their cars as much as they can. We are always available to help you with our 100% ECO friendly Auto disposal service.
See Our Service Coverage Area
Our Junk Car Pickup, towing and disposal service available in Applewood Hills, Burnhamthorpe, Birchwood, Clarkson, Cooksville, Credit Valley, Churchville, Dixie, Derry West, Derry East, Erindale, Erindale Woodlands, East Credit, Erin Mills, Glen Leven, Lakeview, Lorne Park, Meadow Wood, Meadowvale Village, Mineola, Mississauga Valleys, Marklandwood, Marvin Heights, Marvin Heights, Old Malton Village, Orchard Heights, Port Credit, Rathwood, Streetsville, Summerville, Sherwood Forrest, Sheridan Park, Park Royal, Victory Village, Vista Heights & all Mississauga.
Also serving in all Greater Toronto Area and surrounding areas includingPeel Region Mississauga, Brampton, Caledon, Terra Cotta, Bolton, Erin Mills, Port credit, East Credit, Streetsville, Churchville, Meadowvile, Bramalea, Cooksville, Malton), Halton Region (Oakville, Milton, Burlington, Halton Hills, Georgetown, Acton, Lime House, Scotch Block), Toronto Region (Etobicoke, City of Toronto, East York, North York, Scarborough), York Region (Vaughan, Woodbridge, Thornhill, Markham, Richmond Hill, King, Aurora, Newmarket, Hamilton, Waterdown, Dundas, Cambridge, Kitchener, Waterloo, Guelph, Elora, Fergus, Erin, Orangeville and all other neighbourhood areas.
Scrap Car Removal Mississauga
5150 Dixie Rd #2, Mississauga, ON L4W 1E1 647-794-4443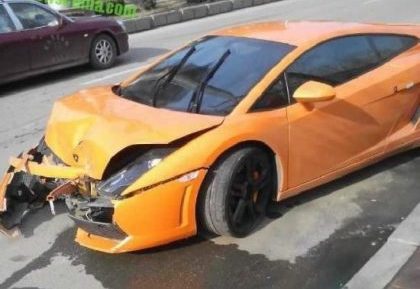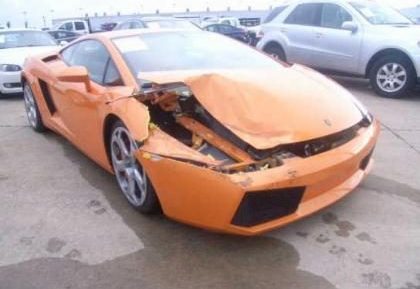 About us
Since 2012 Scrap Car Removal Mississauga serving peoples across Greater Toronto Area with reliable, fast and trusted service. With thousands of happy customers we have 6 and half year of experience in hand for vehicle pickup auto recycling and auto disposal.
One of the best scrap yard, salvage yard, junkyard and recycling center in town. we buy cars and scrap metals by weight. Best Catalytic converter buyer in your neighborhood.