Scrap Car Removal Mississauga: Get Top Dollar for Your Junk Cars
---
Looking to sell your unwanted vehicle in Mississauga or the Greater Toronto area? Look no further than our car scrap yard! We offer the best prices guaranteed and will tow away any vehicle, regardless of its condition. Our services are fast, reliable, and hassle-free. Contact us today to get the best price for your unwanted vehicle and schedule a pickup.
Call Now
647 557 8881
Request A Free Quote
Share your vehicle detail (make model and year), your location (city and main intersection), tiers Condition (Inflated or Flat) and Parking status (Ground or Underground) to get a free quote.
24/7 Free Junk Car Pickup Service with Fast, Hassle-Free Process - Scrap Car Removal Mississauga

---
Scrap Car Removal Mississauga is always here to help you if you have an old, damaged, or non-functional car taking up space in your driveway or garage, it may be time to consider scrap car removal. Not only can this free up valuable space on your property, but it can also be a great way to get some extra cash in your pocket. And if you're in Mississauga, you're in luck – We are of the top rated scrap car removal services in the area. We offer instant free quotes for all types of vehicles, including junk, scrap, unwanted, dead, damaged, clunkers, drivable, wrecked, or end-of-life cars, SUVs, 4x4 trucks, pickup trucks, mini vans, extended vans, cargo vans, and trailers.
When choosing a scrap car removal company in Mississauga, it's important to do your research and choose a reputable, reliable provider. Look for a company that has experience in the industry, positive customer reviews, and a commitment to environmentally-friendly practices. You'll also want to make sure that the company offers fair, competitive prices for your scrap car.
Once you've chosen a scrap car removal company, the process is usually quite simple. You'll typically need to provide some basic information about your car, such as its make, model, and condition. The company will then give you a quote for how much they're willing to pay for your car, and if you agree to the price, they'll arrange to pick up your car at a time that's convenient for you.
When the company arrives to pick up your car, they'll usually tow it away for you, so you don't need to worry about transporting it yourself. Once the car is safely removed from your property, the company will take care of the rest, including recycling or disposing of any parts or materials that can't be salvaged.
Overall, scrap car removal can be a great solution if you have an old or damaged car that you no longer need. By working with a reputable provider in Mississauga, you can get rid of your car quickly and easily while also doing your part to protect the environment. And with the extra cash in your pocket, you can put the money towards something more useful or enjoyable!
When selling your junk car to a scrap yard, it's important to compare prices. Some scrap yards may offer more cash for your car than others. It's also important to ask about removal services. Most scrap yards will offer free removal, but it's always best to confirm before making a sale. If you're looking for the highest cash for your junk car, a scrap yard is what you should consider. With a little research, you can find the best scrap yard near you and get rid of your junk car for cash. Quick, easy, and hassle-free. Contact our scrap yard today. We'll give you a free quote and remove your junk car. call us now!
How it Woks?
Here are the steps to get rid of a scrap car:
Reliable and Trusted Automotive Disposal Service in the GTA

---
Car Scrap Yard Mississauga is your top choice for automotive disposal services in the Greater Toronto Area. We understand the importance of finding a trustworthy recycling center nearby for your vehicle salvage needs, and we are committed to providing you with the best possible return on your unwanted, junk, or used vehicles, with no hidden charges for towing. Our scrap-yard is equipped to deal with any type of junk cars in Mississauga, Ontario, and Greater Toronto Area.
Our Services: Vehicle Disposal at its Best
At Scrap Car Removal Mississauga, we offer vehicle disposal services that are second to none. We are your one-stop-shop for all your automotive salvage needs. Our experienced team will make sure that your unwanted or junk vehicle is disposed of in an eco-friendly manner. Here are some of the services we offer:
Scrap Car Removal: We remove all types of scrap cars, trucks, and SUVs. Whether it's an old vehicle that's been sitting in your garage for years or a damaged vehicle that's no longer roadworthy, we'll take it off your hands.
Auto Wrecking: Our auto wrecking service allows us to dismantle your vehicle and sell the parts to customers who are looking for affordable, high-quality parts for their vehicles. We make sure to recycle everything we can to reduce our environmental impact.
Junk Cars Disposals: We provide fast and reliable junk car removal services. We'll take care of all the paperwork, pay you cash on the spot, and remove your vehicle at no cost to you.
Catalytic Converter Buyer: We offer the best prices for catalytic converters in the GTA. If you have a used or scrap catalytic converter, we'll buy it from you for a fair price.
Auto Recycling Centre: We are a licensed recycling center, which means we recycle all the vehicles we receive in an environmentally responsible way. We make sure to dispose of all hazardous materials safely and according to local regulations.
At Scrap Car Removal Mississauga, we take pride in providing our customers with reliable, fast, and trusted service. Contact us today to schedule a pickup for your unwanted vehicle.
Why Choose Us?: Hassle-Free and Convenient Service
Why Choose Us? At Scrap Car Removal Mississauga, we offer a hassle-free scrap car removal service. Our tow truck driver takes care of all paperwork and pays you cash right on the spot at the time of pickup. We also offer e-transfer as a payment option to make the process even more convenient for you. We are committed to providing you with a fair price for your vehicle, and you can rest assured that there will be no negotiation or time-wasting.
Things to Remember: Essential Tips Before Scrapping Your Vehicle
Before scrapping your vehicle, it is important to remember a few things. Only choose a licensed Scrap-yard, as they are professional and know how to dispose of your old ride in an environmentally-friendly way. Get the right price evaluation done and make sure you receive the best possible return on your vehicle. Discuss everything ahead of time, including any potential hidden charges, before booking a pickup time. Empty out your belongings from the car before the tow truck driver arrives, as you will not be able to retrieve them once your vehicle is gone to the junkyard or recycling center. Get all necessary paperwork completed, sign the back of the ownership, and obtain a bill of sale as proof of sale. Cancel your insurance and remove your license plates. You can return the plates to the ministry for a refund or use them on your new vehicle. Save the contact number of the tow-truck guy and company as you may need it in the future for documentation purposes.
Our Service Area
Our service available in Applewood Hills, Burnhamthorpe, Birchwood, Clarkson, Cooksville, Credit Valley, Churchville, Dixie, Derry West, Derry East, Erindale, Erindale Woodlands, East Credit, Erin Mills, Glen Leven, Lakeview, Lorne Park, Meadow Wood, Meadowvale Village, Mineola, Mississauga Valleys, Marklandwood, Marvin Heights, Marvin Heights, Old Malton Village, Orchard Heights, Port Credit, Rathwood, Streetsville, Summerville, Sherwood Forrest, Sheridan Park, Park Royal, Victory Village, Vista Heights.
We service the Greater Toronto Area including Peel Region Mississauga, Brampton, Caledon, Terra Cotta, Bolton, Erin Mills, Port credit, East Credit, Streetsville, Churchville, Meadowvile, Bramalea, Cooksville, Malton), Halton Region (Oakville, Milton, Burlington, Halton Hills, Georgetown, Acton, Lime House, Scotch Block), Toronto Region (Etobicoke, City of Toronto, East York, North York, Scarborough), York Region (Vaughan, Woodbridge, Thornhill, Markham, Richmond Hill, King, Aurora, Newmarket, Hamilton, Waterdown, Dundas, Cambridge, Kitchener, Waterloo, Guelph, Elora, Fergus, Erin, Orangeville and all other neighbourhood areas.
Get rid of junk Cars, all make and models
You can get rid of all make and models of Acura, Audi, BMW, Buick, Cadillac, Chevrolet, Chrysler, Citroen, Dodge, Fiat, Ford, General Motors, GMC, Honda, Hyundai, Infiniti, Jaguar, Jeep, Kia, Land Rover,Lexus, Mazda, Mercedes-Benz, Mini, Mitsubishi, Nissan, Porsche, Ram, Renault, Rolls Royce, Saab, Subaru, Suzuki, Tesla, Toyota, Volkswagen, Volvo etc.
Scrap Car Removal Mississauga
5150 Dixie Rd, Mississauga, ON L4W 0C2 (647) 557-8881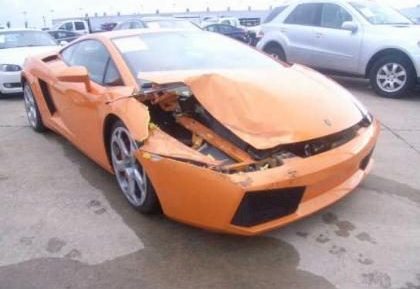 About us
Scrap Car Removal Mississauga has been providing dependable, efficient, and trustworthy service to individuals throughout the Greater Toronto Area since 2012. Over the course of a decade, we've amassed a wealth of expertise in the collection and disposal of junk vehicles, making us one of the most reputable car scrap yards, auto wrecking centers, junkyards, and recycling facilities in your vicinity. We've garnered a reputation for delivering excellent service and have thousands of satisfied customers to show for it. Moreover, we're recognized as the finest Catalytic Converter buyer in the region, making us the go-to option for all your scrap vehicle recycling requirements.